Here's what I'm raving about this week:
Music
It's Time - Imagine Dragons
I'm really loving the band 'Imagine Dragons' right now & I think that they should be given more credit in the music industry. It's Time is probably my favourite song out of the bunch and my friends and I are attempting to do this song in Battle of the Bands this year!
TV/ The Big Screen
Pretty Little Liars - Season 4
I've read the books a longgg time ago & although the tv series have little to no relations to the book... it's still super interesting and dramatic. I've been waiting forever for Season 4 to begin and the first episode came out this week (June 11)! (: The first episode was a perfect starter and some questions were answered. I love watching this show because it's relatable yet surreal - can't wait to see what will happen this season!
Blogosphere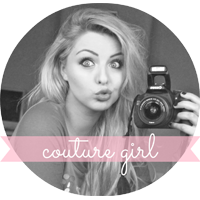 Run by: Kayleigh Louise Johnson, a journalism graduate
A fashion, beauty and lifestyle blog (: I believe this blog was the first ever one that I followed and sort of inspired me to start this blog. Check it out because there are tons of good reads (:
So what are you raving about this week? (:
Follow me on: Bloglovin' // Twitter // Polyvore //Google Friend Connect